---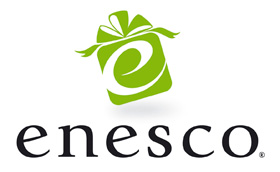 Brunthill Road, Kingstown Industrial Estate, Carlisle, Cumbria CA3 0EN
Tel: 01228 404022
Fax: 01228 404041
Email:
uksales@enesco.co.uk
Web:
www.enesco.co.uk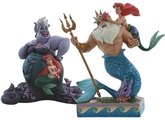 Enesco is renowned worldwide for innovative and humorous gifts, stylish home décor, imaginative garden wares and desirable collectibles.
Our outstanding selection of high quality products encompasses well known licences for all-time favourites such as Beatrix Potter, Disney, Classic Winnie the Pooh, Boo, Pusheen, Designs by Lolita and most recently Hallmark and Flower Fairies.
---

12 Corner House, Narborough Wood Park, Desford Road, Enderby, Leicestershire LE19 4XT
Tel: +44 (0)844 372 7820
Email:
info@groovyuk.com
Web:
www.groovyuk.com





Groovy UK design and manufacture one-of-a-kind gift lines including bathrobes, slippers, lighting, jumpsuits, bags, ceramics and glassware. Groovy has a team of imaginative designers creating new product concepts to give everyday lines an original slant. Licenses include Star Wars, Marvel, DC Comics, Suicide Squad, Harry Potter, Fantastic Beasts, Assassins Creed, Mr Men, Jimmy the Bull, Gudatama, Brandalised and Frida Kahlo.
Groovy is enjoying a very exciting period at the moment having just signed brand new licenses such as Mr. Men, Gudatama, Brandalised, Jimmy the Bull and Frida Kahlo, boosting the creativity and unique style of Groovy, alongside growing new product areas within their licenses.
---
Ancient Wisdom (View profile)
Block B, Parkwood Business Park, Parkwood Road, Sheffield, South Yorkshire S3 8AL UK
Tel: 0114 272 9165
Fax: 0114 270 6571
Email:
katka@ancientwisdom.biz
Web:
www.ancientwisdom.biz



Dream Catchers
The Dream catcher when hung near your bed catches the dreams. The good dreams know how to pass through the dream catcher, the bad dreams not knowing the way get tangled in the dream catcher and perish with the firs light of dawn.
In Bali the locals are very much in touch with the spirit world and have adopted the dream catcher and renewed it's power.
Ancient Wisdom's collection of dreamcatchers is made of synthetic suede, feathers and plastic beads.
Wholesale prices start from 45p per piece.
Link: https://www.ancientwisdom.biz/bdc
---
Blue Poppy Art - Frith Sculpture (View profile)
Units 3-4 Kemble Business Park, Crudwell, Malmesbury, Wiltshire SN16 9SH UK
Tel: 01666 577110
Email:
sales@bluepoppyart.co.uk
Web:
www.frithsculpture.co.uk

Our collection
One of our recent exhibition stands - please visit one when you are able.
---
Classic Canes (View profile)
Warren House, Hinton St George, Somerset TA17 8TQ England
Tel: +44 (0)1460 75686
Fax: +44 (0)1460 78222
Email:
info@classiccanes.co.uk
Web:
www.classiccanes.co.uk





Fine and Collectors' Canes
Many people collect canes and they make popular and practical presents. Classic Canes' fine canes include canes made from silver, horn and unusual woods, as well as canes depicting animals and birds, and tippling canes, which contact a phial for whisky or similar
---
Global Luxury Brands Ltd (View profile)
6 Nightingale Close Lower Tean, Stoke on Trent, Staffordshire ST10 4LX UK
Tel: +44 (0)1538 807 780
Email:
enquiries@globalluxurybrands.co.uk
Web:
www.globalluxurybrands.co.uk
De Rosa/Cmielow/Herend
Three great brands all hand painted by skilled artisans in Uruguay, Poland and Hungary. All these brands have an International following and produce some exquisite pieces. We like to work with the very best International brands and these three certainly fit with that. They will never be on every high street as the distribution is tightly controlled. If you are looking for something exclusive and highly commercial come and see us.
---
Groovy UK Ltd (View profile)
12 Corner House, Narborough Wood Park, Desford Road, Enderby, Leicestershire LE19 4XT UK
Tel: +44 (0)844 372 7820
Email:
info@groovyuk.com
Web:
www.groovyuk.com



Groovy UK 'Different by Design' Design and manufacture unique licensed gifts including, Bathrobes, Slippers, Lighting, Onesies, Bags, Ceramics and Glassware.
With an in house design team Groovy creates its own collections which add to the eclectic mix of products and will further develop its ranges of lifestyle accessories going forward.
License partners include: Harry Potter, Star Wars, DC Comics, Doctor Who, Rocky, Assassins Creed, Marvel, Grumpy Cat, Shaun The Sheep, Yoga Cats and Dogs and brand new to the range are Frida Kahlo, Jimmy The Bull, Gudetama, Brandalised, Mr Men and Little Miss and always adding more.
---
J H Designpoint (View profile)
55 Cecil Street, Glasgow, G12 8RW
Tel: 0141 339 4927
Fax: 0141 339 4927
Email:
jmhutton@btinternet.com
Web:
www.jhdesignpoint.net
MAGNA CARTA 800th anniversary
2 mugs commemorating one of the most important documents in English law and the constitution of the USA.
Quotes the two most enduring aspects/
---
J J Vaillant Ltd (View profile)
Number 1, Devon Street, Nechells, Birmingham, B7 4SL
Tel: 0121 667 3629
Email:
info@jjvaillant.com
Web:
www.jjvaillant.com

Betty Boop Figurines
Collectable Licensed Betty Boop figurines made from poly resin and hand painted (sizes range from 14cm up to 158cm high). She is a collector's favourite with sales growing year after year.
---
The Puppet Company (View profile)
Units 2-4 Cam Centre, Wilbury Way, Hitchin, Hertfordshire SG4 0TW England
Tel: 01462 446040
Fax: 01462 446041
Email:
info@thepuppetcompany.com
Web:
www.thepuppetcompany.com


The Puppet Company Ltd. is a leading Design and Wholesale company supplying over 750 high quality puppets and toys of all different shapes, sizes & colours to the world.
Have a puppet - have fun!
---
Xystos Ltd (View profile)
Units A & B, Patterson Street, Blaydon on Tyne, Tyne and Wear NE21 5SD
Tel: 0191 499 1570
Email:
sales@xystos.co.uk
Web:
www.xystos.co.uk
As a leading supplier of fragranced candle products and decorative home accessories - Based in the North East of England - Xystos, Flame & Fragrance has one of the highest quality home fragrance portfolios encompassing Home Fragrance & Bath and Body. With home grown brands such as Cello, Baylis & Harding, and most recently Di Palomo, WBM's Himalayan Salt and Splosh. They are now established amongst the bestselling ranges in card stores, candle shops, department stores and garden centres throughout the UK and Ireland.