Articles
Brands with attitude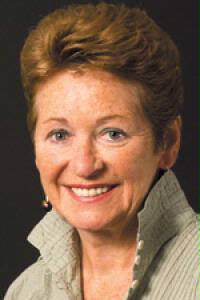 Dids Macdonald
An Intellectual Property (IP) Steering Group has been formed to consult via ACID with Spring and Autumn Fair show organisers EMAP on current and emerging IP issues.The aim is to build on existing progress and co-operation with the organisers as well as develop new initiatives to address exhibitor concerns on the increase of copying within this sector. Dids Macdonald talked to the members of this new panel and discussed some of the IP issues which concern them. Talks with the Spring Fair organisers are planned for the end of May.

The IP Steering Group comprises of ACID members Dan Black of Black & Blum, Patrick Heeley of Villeroy and Boch, Clare Farthing of Creative Tops, Penny Laughton of LSA, Angus Gardner of Caroline Gardner Publishing, Andy Kingston of Fiesta Collectables, Angela Hewitt of Angela Hewitt Designs and Jan Constantine of Jan Constantine. During the first consultation, the ACID IP Steering Group raised a number of issues and suggested various action points and outcomes.

IP Steering Group recommendations:
+ Make it completely clear at every opportunity (entrance, catalogue, website,
as part of registration process, web links) that photography is not allowed unless
with the express permission of the stand in question.
+ Introduce heightened security briefing and action to stop unauthorised photography.
+ Endorse ACID's objectives and ACIDaccredited status as per the agreed
criteria of the ACID Exhibition Organiser's Accreditation Manual.
+ Have a board director fully engaged with the issue of IP.
+ Have every participant at a trade show event sign a legal agreement upholding professional standards regarding intellectual property to confirm that they own the rights or have a licence to market the products on their stands (ACID has a template agreement).
+ Organise a communication in Mandarin sent to the organisers of the visiting exhibitors in the Chinese Hall to explain about EMAP policy on IP protection and ensure that this is communicated and understood by all exhibitors. Many look-a-likes are manufactured in China and other BRIC countries and this is viewed as a positive initiative to engage in constructive dialogue.

Established in 1996, Creative Tops started life making just one product - glass worktop savers with surface design. The business has since grown to encompass a large portfolio of products designed by an experienced team of designers. Having been copied several times, Creative Tops put intellectual property as one of their brand's key strengths.

An example of this strategy is the white ware range launched at this year's Spring Fair under the name Justin Capp. Creative Tops is currently in the process of registering Justin Capp as a licensed trademark and has also been assigned image rights by Justin Capp.

Clare Farthing, marketing manager of Creative Tops says: "I believe that every participant at a trade show event should sign a legal agreement upholding professional standards regarding copyright design."In this way awareness will be raised about the importance of intellectual property for each and every exhibitor and it will also give the show organisers an opportunity to act if exhibitors are persistent copyists."

Dan Black of Black & Blum adds: "Being involved with an ACID accredited exhibition like Spring Fair gives us confidence and I know that any alleged copying issues will be dealt with on site at the exhibition. It is daunting to go to an international fair with new designs because with new technology, new products are so easy to copy. It is in the exhibition organiser's interest to protect the IP of exhibitors to keep them designing and creating, because it brings the buyers in. After all, buyers are attracted by new products."
Black & Blum's latest product the Box Appetit is a revolutionary new lunch box, more like a ceramic bowl than a standard food container. It is protected by a Registered Community Design, which gives a monopoly right, lasts for 25 years and is protected in 27 EU member states.

Patrick Heeley of Villeroy & Boch explains: "An important factor for us in attending Spring Fair is that ACID will be present with their on-the-spot mediation service. I would also like to see a heightened acknowledgement by the organisers of their zero tolerance policy towards copying."
Brand protection and a strong IP policy are at the heart of the Villeroy & Boch name. Products from all divisions of the company have received prestigious design awards.

MD of Lubkowski Saunders Associates (LSA), Penny Laughton comments: "I would like to see an Emap board director fully engaged with ACID and the issue of IP. Every year LSA sends a copy of their new brochure and designs to ACID to be held on the free ACID Design Data Bank including the recycled glass Mia collection launched in January 2010."

IP is very much at the heart of the Caroline Gardner Publishing brand and every time a new product range is designed a copy is sent immediately to the ACID Design Data Bank. Winner of many prestigious awards, Caroline's quirky yet sophisticated designs are brought to life by employing little used traditional printing techniques, such as letter press and die stamping, interpreted in a modern way. Angus Gardner says: "I am pleased to be part of this steering group and look forward to positive dialogue with the organisers of Spring Fair to ensure that IP protection is at the heart of the Spring Fair brand."

Andy Kingston, managing director of Fiesta Collectables explains: "As well as owning the intellectual property rights in all our product ranges we have an added armoury in that the majority of our sculptors put a secret mark on their work. This means that any copyists who get rid of the name stamped on the product are in for a surprise because we can tell immediately if they are designed by one of our sculptors." Angela Hewitt of Angela Hewitt Designs adds: "As an artist, all my artwork is original and painted by me. It is protected by copyright."

Copyright lasts for the life of the creator plus 70 years following their death. However, if an artistic work is commercially exploited, this period is usually reduced to 25 years protection from the end of the first year of commercial exploitation. Copyright will be infringed if the design is copied and the copy features important parts taken from the design or artwork.
For information about ACID's industry standard agreements visit the website www.acid.eu.com

Say no to copying!
Use your website proactively to communicate an anti copying policy. There is no more effective way than a simple intellectual property statement on your website and marketing materials. ACID can help create this for you.

Register your designs/trade mark ®
The good news about registrations is that the IP owner has a piece of paper, a certificate, which says they effectively 'own' a design or the name by which they are known and you don't have to prove infringement. This makes it much easier and less costly to pursue registered IP rights.
Visit www.ukipo.gov.uk to find out more.

Unregistered design
The minute you create a new design that is 'novel' and has 'distinctive character' you have protection under what are called unregistered design rights. If you are relying on unregistered design right, keep a design audit trail from the seed of the idea to first point market entry. Becoming a member of ACID will allow you to send copies of new designs to the free ACID Design Data Bank, providing valuable third party evidence of a design audit trail should you be unlucky enough to be copied. Visit the website www.acid.uk.com for details.

Exhibitions - proactive v reactive
Ensure you have documentation to prove that you own the IP rights or have a licence to market the goods that appear on your stand. In any dispute the onus is on the complainant to provide evidenceof ownership, originality and date of creation.

Create a no photography policy!
Remember with phone cameras, your designs/product ideas can be sent across the world in seconds and could be massproduced before you even pack up your stand! Choose your battles carefully then, if successful, make sure to communicate this to the trade press.
Date Posted: