Planning to succeed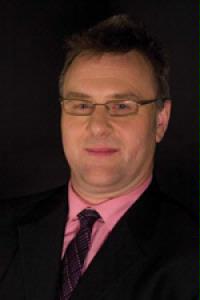 James Stancombe
When you started your business you may well have produced a business plan - but have you looked at it since? People may tell you that you need a business plan even though your business is established, but why should you bother?

It's very easy just to carry on as you are when you're running a small business and focus on day-to-day activities, rather than looking at the bigger picture. However, when you look closely at some of the most successful businesses, you'll find that they've made time to create and manage budgets, as well as regularly monitor finances and performance.

When money is tight, re-visiting your business plan, especially your budgets and cash flow forecasts, can help you identify ways to reduce costs and improve your sales and profits. Business planning will also help you to focus on things that could be changed, and come up with ideas to re-vitalise your business.

You are probably already undertaking many of the activities associated with business planning such as looking at new products, keeping an eye on your competitors and checking cash flow and profit, even if you haven't formalised this into a written plan. The beginning of the financial year is a good time to do your planning, so if you've already got a business plan you should think about updating it now. If you've never written a business plan, and are starting from scratch, the Business Link website has lots of advice and information on where to start.

Preparing a business plan Broadly speaking your business plan should include:
+ An outline of any changes you want to make to your business
+ Potential changes to your market, customers and competition
+ Your objectives and goals for the year
+ Your Key Performance Indicators, for example number of customers or details on stock cover
+ Any issues or problems
+ Any operational changes
+ Information about your management and the people involved
+ Your financial performance and forecasts
+ Details of investment in the business.

You should keep your plan concise and focused - it is a working document so there's no point spending a lot of time writing something very lengthy that no-one is going to look at again.

Let's talk figures In this article we're focusing on the financial side of your plan, so let's take a closer look at the figures side of the business. You need to remember that the financial forecasts you include in your business plan are a representation in numbers of all the other elements of the business plan, so you need to write or update your business plan first before tackling your financial planning.

A large element of financial planning is your sales forecast, and the starting point for that are last year's sales figures. These will give you a good idea of the sales you can expect for the coming year and identify your peaks and troughs. You can also analyse the volume of sales to help you get a clear picture of stock that sells well and that which sits on the shelf.

You then need to make some assumptions about the coming year's sales. Every year is different so you need to think about the factors that could have an impact on your business. These could be things such as a new competitor moving into the area or closing down, or a reduction in the volume of sales because of a general slowdown in the retail sector.

You should also think about how you are going to improve your position and maintain your sales. You could consider whether to put up some prices which, even if the volume of sales for those products falls, would result in an increase in overall revenue. You should look at stocking new ranges and dropping ranges that haven't continued to sell well.

Depending on your situation, you might even think about looking for a new location which offers cheaper rent or is in a better position for passing trade, or developing online sales as well as selling through your shop. Many of your assumptions will be based on good judgement and a knowledge of your customers and market, although you could also do some market research.

Once you've got all the facts and figures together you can create a sales forecast that breaks down your sales into monthly figures, including a breakdown of different product ranges that you sell. It's important to avoid wishful thinking, so it's a good idea to look back at last year's forecast and see if your figures were realistic when compared to your actual sales. You could also ask someone to look at the forecast and challenge it - an accountant, if you have one, or a senior sales person in your business can give you another perspective.

Once you have your sales forecast you need to look at all your outgoings to complete your cash flow forecast. These include your running costs such as rent, rates, insurance, staffing, heating, lighting and the cost of stock as well as any repayments on loans, bank charges and income tax. Enter all the figures in the relevant month so you can spot any times of the year when cash is going to be tight. If you're not sure how to create a cash flow forecast the Business Link website has a template you can download to assist this.

The key point about having a good knowledge of how your business is performing financially on a daily, weekly and monthly basis is that you can start looking at ideas for saving money and increasing your profits, as well as responding quickly to any problems as they come up - rather than being taken by surprise when things don't go according to plan.

Making savings

When looking around your business to see where you can make savings, you might be surprised at how a small number of measures can have a surprising impact on your profitability. For example, you could:
+ Ask for extended credit terms with suppliers - and negotiate the right deal with them
+ Order less stock but more often.
+ Negotiate a returns policy with suppliers for stock that doesn't sell well.
+ Change your insurance or power suppliers and accountants - don't be afraid to ask for discounts or a review of their charges.
+ Reduce any borrowing to minimise your bank charges.
+ Change your bank account to one with lower charges.
+ Look at leasing arrangements, rather than buying any equipment you might need to replace after a time.
+ Reduce your packaging costs, such as supplying bags to customers - most customers are more environmentally aware now and may not need a bag
+ Look at staffing arrangements and opening hours to make sure you are paying staff for the times that they are needed most.
+ Ask your staff for their ideas - they may well think of things that haven't occurred to you.

Looking after the cash should not only improve your profit margin, but will also give your business direction and allow you to respond quickly to market conditions.

My top tips for managing your business finances and using them to improve your performance are:
+ Understand your business intimately and know where your sales and costs are coming from.
+ Make sure you know what your breakeven point is and keep an eye on your 'cushion' of cash, to ensure that you have enough money in the bank to pay your staff and suppliers on time.
+Monitor the cash flow of your business on a weekly or monthly basis. You shouldn't wait until the VAT returns or annual accounts. You can use bookkeeping accounting software, or spreadsheets.
+ Be realistic about whether your costs are covered by the sales you are forecasting, and constantly adjust your forecasts to take account of any external factors.
+ Don't overbuy - you don't want to be stuck with stock that you can't sell. Also, cutting back on some ranges will free up money to introduce new stock, keeping your shop looking fresh and giving customers a reason to come back.
+ Take seasonal trends into account - you will have peaks and troughs throughout the year, and you need to maintain a balance between ordering your stock in time for busy periods while avoiding having to pay suppliers when cash is tight.

In summary, to be successful you need to be clear about where your business is going, and a good business plan should be the framework which sets out your vision and goals. It should be a living document that you update and change as your business changes or grows, and getting the financial planning right is a key part of making your business plan work for you.

Even if you only intend to use your business plan internally, rather than needing it for an external purpose such as raising finance, it still pays to use the annual planning process as an opportunity to take an objective and honest look at your business.
Date Posted: