Articles
Choosing a website designer (part 1)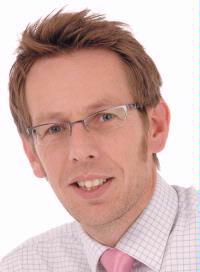 David Mackley
Everyone seems to know a website designer but how do you know it they are right to develop your website particularly if you are going to sell online? I have seen retailers spend many thousands of pounds on below standard websites that will always struggle to produce a payback on the time and money put into them. So, here are some essential points to consider, to help you make the right choice first time.

1. Find the right team
There are several essential roles in website design. Understanding these will help you find a good company. If web design is new to you, it can help to think of it like a car. Here is what to look for:
Firstly you have the marketer. This person will want to understand who the target market is. With this in mind they will pull together a design brief to make the car a perfect fit for the type of people who will buy it. How should it look? How fast should it go? How firm should the ride be?

This design brief will be focussed around the desires of the target market. Secondly you have the bodywork designers who will have an education in art. They will design the look based on the brief from the marketer. If this is done well, the end result will appeal to the target market whether it is a spacious people carrier, funky beetle or a sporty Ferrari.

Third you have the engineers. They design the engine and the chassis and give the car its handling and performance. Engineers have analytical minds, a technical education and are good at problem solving. If the engineers do their jobs correctly, the car will be a pleasure to drive.

Each role in this team requires a different type of person. Any weaknesses or gaps in the team will produce a weaker end product. When you have a website developed, the same three roles are essential. Here's why:

- The first stage of a website design should start with a discussion with the marketer. They should be asking questions to really understand what your website should look like and what its objectives are. For example: "Who are you planning to sell to?", What brand values do you want to portray?" The marketer will then create a design brief to make your website fit the market you are selling to, just like they would with a car.

- The second stage is with the arty designers. They will create a flat design, i.e. a picture of your website. You will get to review this and should feel comfortable to go back with any changes required.

- The third stage is with the engineers. They will cut your website design out from the flat image and engineer it into a shopping engine. The shopping engine is the bit that creates your shopping basket when you add a new item and it's the payment and checkout facility. It's the bit that will notify you when you get a sale. Most web design companies have their own favourite shopping engine or they will have created their own.

So the engineers will take your flat design and turn it into an eCommerce website by
implementing it into the shopping engine.

TIP: Establish who the person is for each of these roles and find out how you interact with them during the design.

TIP: Get three reference sites and talk to them. Key questions: Who was involved in your website design? How efficient was the design process? What is the percentage of visitors against purchases (conversion rate)? Would you recommend this company?

2. Make sure you are happy with the shopping engine that will be used.
It's essential you are happy with the shopping engine the company uses because there will usually be limitations on how much it can be changed. Having said that, anything can be done with enough money, but changing a shopping engine is a costly business!

If the shopping engine is old and clunky it will significantly impact on how many sales you make. The worldwide average for converting online browsers to buyers is just over two per cent (this does differ between markets). An older shopping engine can move this down to one per cent, which means cutting your revenue by more than half.

TIP: If you want value for money you'd be better off finding something close to your requirements out of the box. Developing shopping engines is an expensive business. Have a look at other websites the company has developed and buy something. Try comparing the experience to one or two of the large successful sites like Marks and Spencer who recently moved to first place in offering the best user experience of UK high street retailers (according to research from usability company Webcredible). This research showed their updated site scored 83 per cent for usability, an increase of 15 per cent from the previous test.

This is now joint first with WH Smith who kept the same score as last year. John Lewis came in third. These sites are not perfect, but can act as a good benchmark. (Note: The criteria used to evaluate the websites takes into account the complete ecommerce experience, including browsing and navigation, the checkout process, searching and product display pages.)

TIP: Check that the shopping engine will be updated and if charges will apply. Best practice in online shopping is changing all the time. There is nothing worse than having a lovely website created only for the shopping engine to be out of date in 12 months.
Date Posted: